19.01.2017
CLIENT BULLETIN 16 JANUARY 2017
Good news for eQ Care unit holders
Special Investment Fund eQ Care has grown significantly in the last few years, and we have been able to create an excellent property portfolio. We feel that care properties in Finland will continue to be extremely interesting and profitable investment targets. As the Fund received significant inflows at the turn of the year, we have decided not to accept new subscriptions for eQ Care in March 2017. The rule change allowing a suspension of subscriptions will take effect on 19 February. However, the profit distribution to be paid in March will be used normally to subscribe for new fund units.
By taking this measure, we want to maintain the Fund's investment exposure and secure the returns of the current unit holders. Investment activities will continue normally. Based on agreed deals, the Fund will spend about 50 million euro to acquire new properties in the next six months. Like in previous years, the Fund will distribute a profit of about 6 percent either in cash or as new fund units at the end of March this year. The expected return for the Fund in 2017 is 7-9 percent after the expenses.
We estimate that new subscriptions can be made again normally at the end of June 2017.
The temporary suspension of subscriptions will not affect the redemption of fund units. If a unit holder wishes to redeem eQ Care fund units, it will be possible at the value of 31 March 2017. The redemption order must be issued by 28 February at the latest.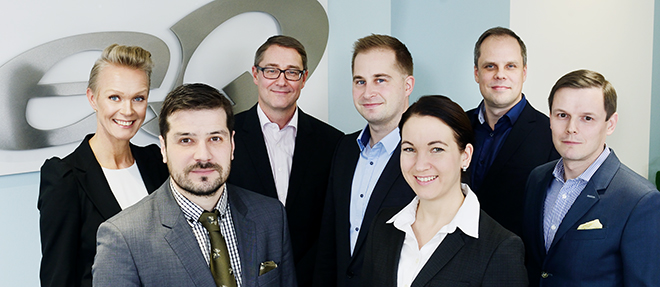 In less than five years, eQ Care has become the most significant investment fund in Finland. During its existence, the Fund's return to investors has been +8.7 percent p.a. after expenses. The year 2016 was also a success: the Fund returned +9.8 percent after expenses. Last year, the Fund's capital increased by more than 130 million euro, and the real estate assets grew by more than 250 million euro. At the moment, the Fund owns 132 modern properties in Finland. Their occupancy rate is 100 percent, i.e. they are fully leased out. The net rental return is 6.4 percent, and the average maturity of the lease agreements is 10 years. The tenants are among the best in their industries in Finland. The Fund's net assets amount to 404 million euro and debt to 180 million euro. The value of the real estate assets is 539 million euro.
eQ has two special investment funds that make direct investments in domestic properties: eQ Care and eQ Finnish Real Estate.
The real estate assets of eQ Finnish Real Estate have grown to 339 million euro in two years. During its existence, the return of eQ Finnish Real Estate to investors has been +10.2% p.a. after expenses. The year 2016 was also a success: the Fund returned +10.5 percent after expenses. At the moment, the Fund owns 21 business and office properties in Finnish economic growth centres. Their occupancy rate is 96 percent, i.e. they are fully leased out. The net rental return is 7 percent, and the average maturity of the lease agreements is 8 years. All the tenants of the Fund are well-known entities in Finland. The Fund's net assets amount to 260 million euro and debt to 118 million euro. The Fund's prospects for the next few years are extremely good, and the expected return is 8-10 percent p.a. after expenses. The expected return of eQ Finnish Real Estate is slightly higher than that of eQ Care because the net rental return and debt level are higher. We estimate that eQ Finnish Real Estate will spend 100-150 million euro to purchase new properties in the next six months. Subscriptions for the Fund will be possible as from 31 March 2017.
Please do not hesitate to contact us for additional information.
eQ Asset Management Ltd